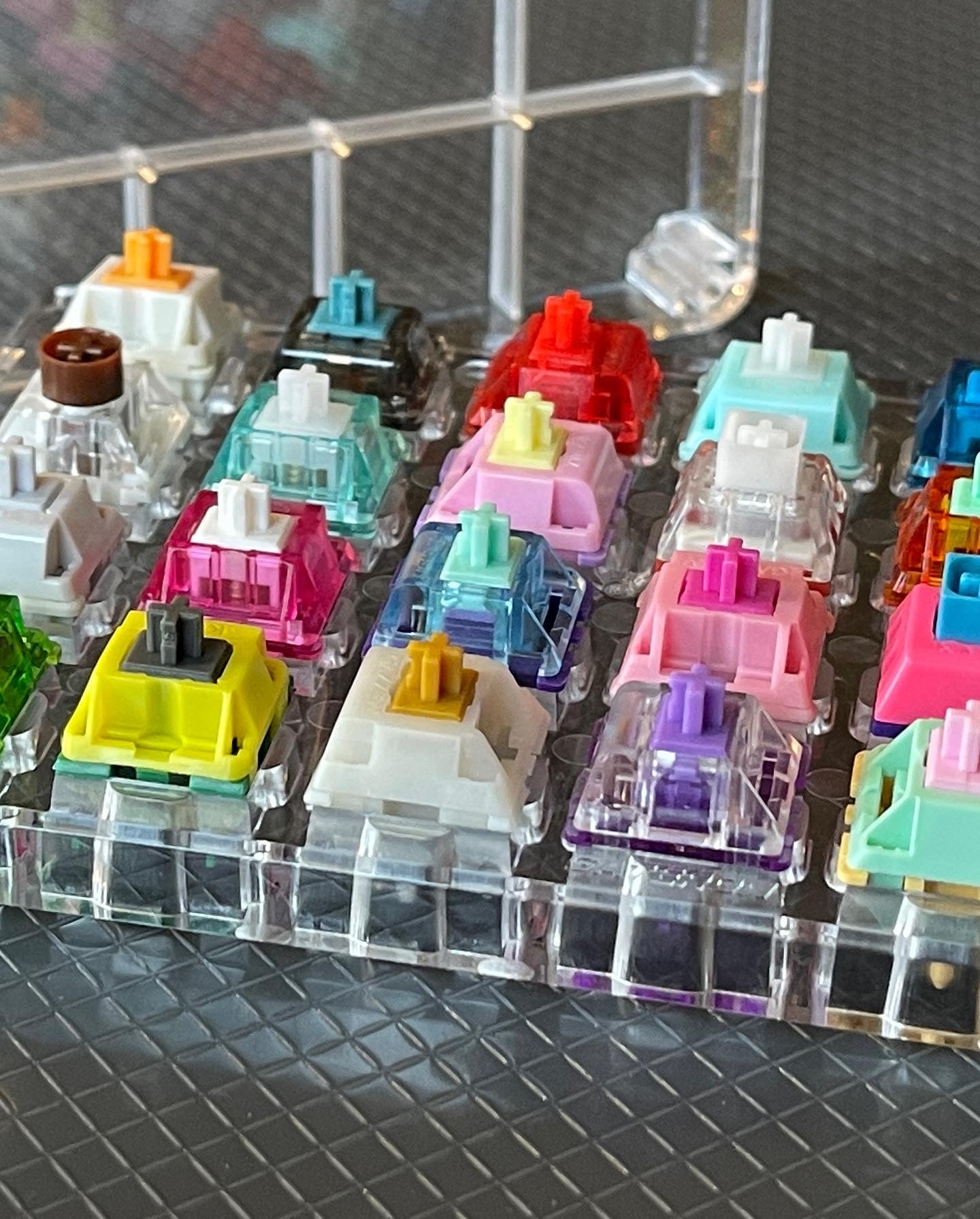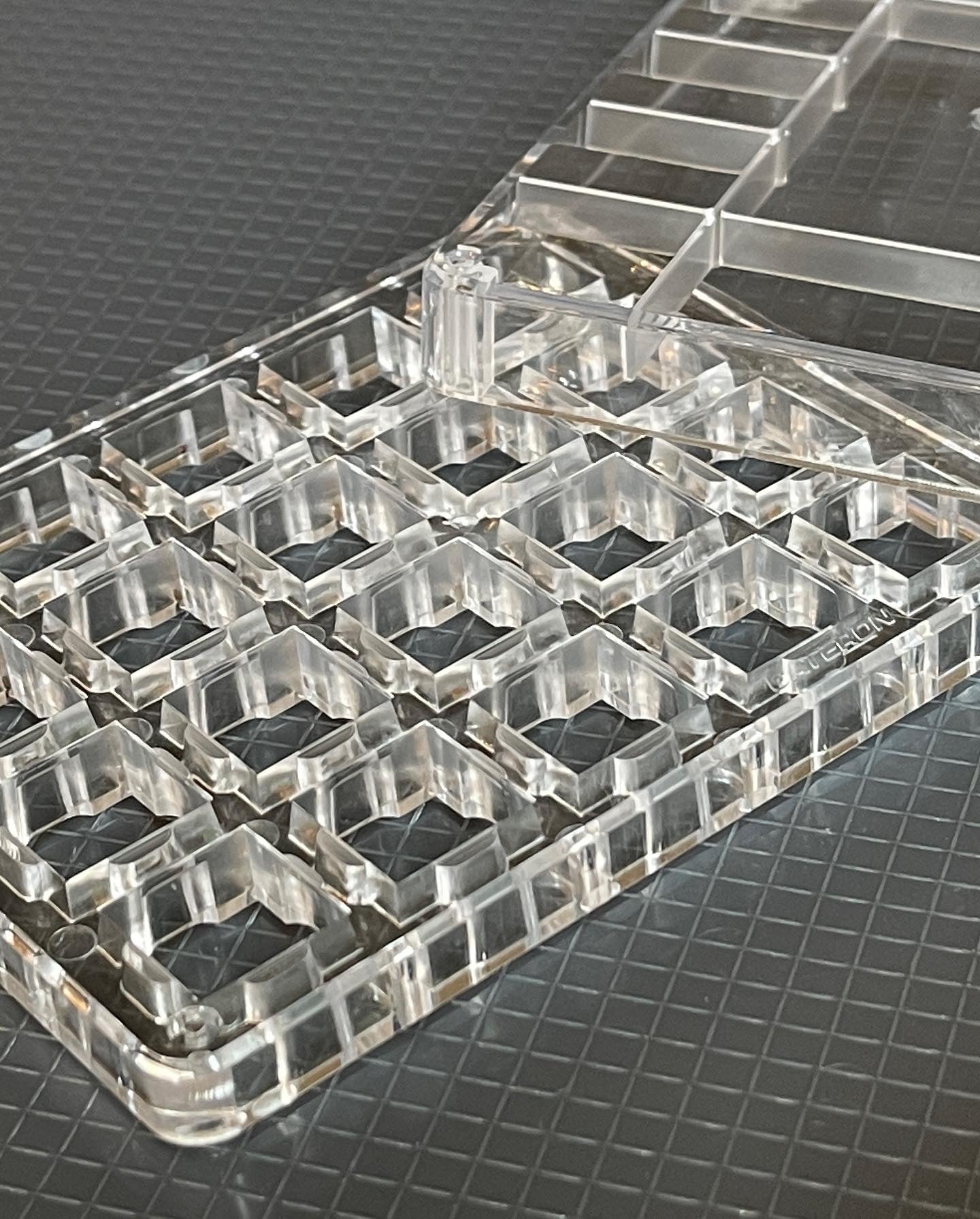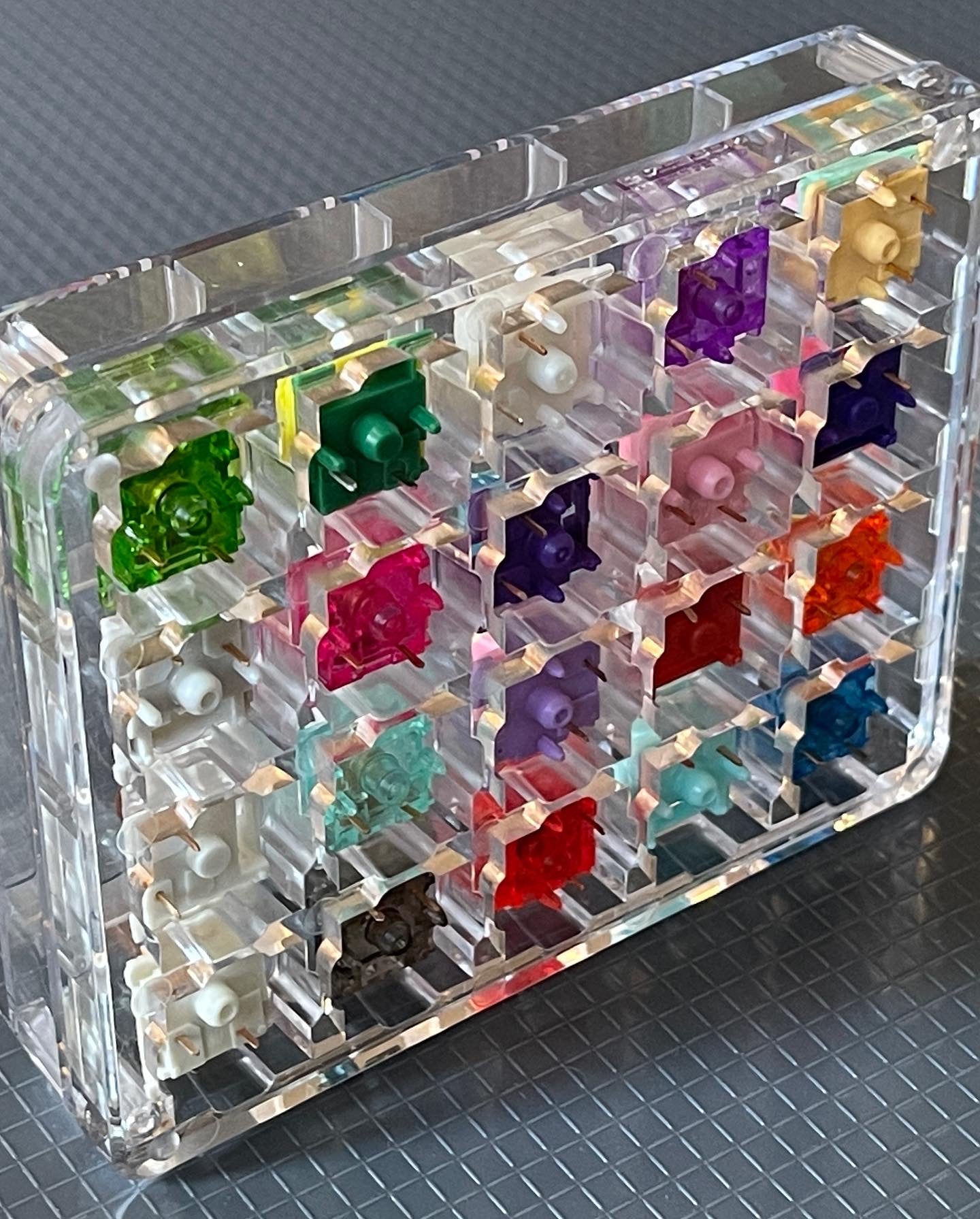 Acrylic Switch Tester Presentation Case
Sale price

$8.00
Regular price

$10.00
(/)
Manufactured by Gateron - this is not just another ordinary Acrylic switch tester board, this is a high-quality acrylic board that includes a lid to transform this tester into a beautiful presentation case for your switches (keeps dust out too!). The rounded corner design for comfort makes this a pleasure to hold.
Comes in two sizes! Small holds up to 20 switches and Large holds up to 35 switches
Please note that this listing is for the tester board + lid only. No switches are included. 
The full specs are:
There are two sizes available - Small or Large.
Small holds up to 20 switches (5 x 4 board) and Large holds up to 35 switches (5 x 7 board).
This is a premium case, manufactured by Gateron
Transparent Acrylic
Weight 74g (small)
Lid included to turn this board into a presentation / storage case. Lid also prevents your switches being exposed to dust or debris.
Recommended retail price $8.99 (small) and $10 (large)
No switches included.
Switches can vary considerably due to mold design and materials use. All MX-style switches will fit in to this acrylic board, but switches from some manufacturers (e.g. Tecsee, Outemu, Glorious) will be looser than others. See below for more notes.
Note: Switches do vary considerably between manufacturers as there are many different mold designs and materials that can be used to produce a switch. It is expected that some types of switches will fit more tightly in the acrylic boards (requiring a switch puller to remove) while other switches may be more loose-fitting and will be able to be removed from the board with a light push from your fingers (no tool required). This is normal and not a manufacturing defect. This occurs mainly because an acrylic board does not use the pins of your switches to hold the switches in place, and instead relies on the housing clips to hold the switch in place. General examples of switches which fit tightly into acrylic boards include most Gateron/Kailh switches and examples of looser fitting switch include Tecsee and Outemu switches. 
Acrylic Switch Tester Presentation Case
Sale price

$8.00
Regular price

$10.00
Choose options