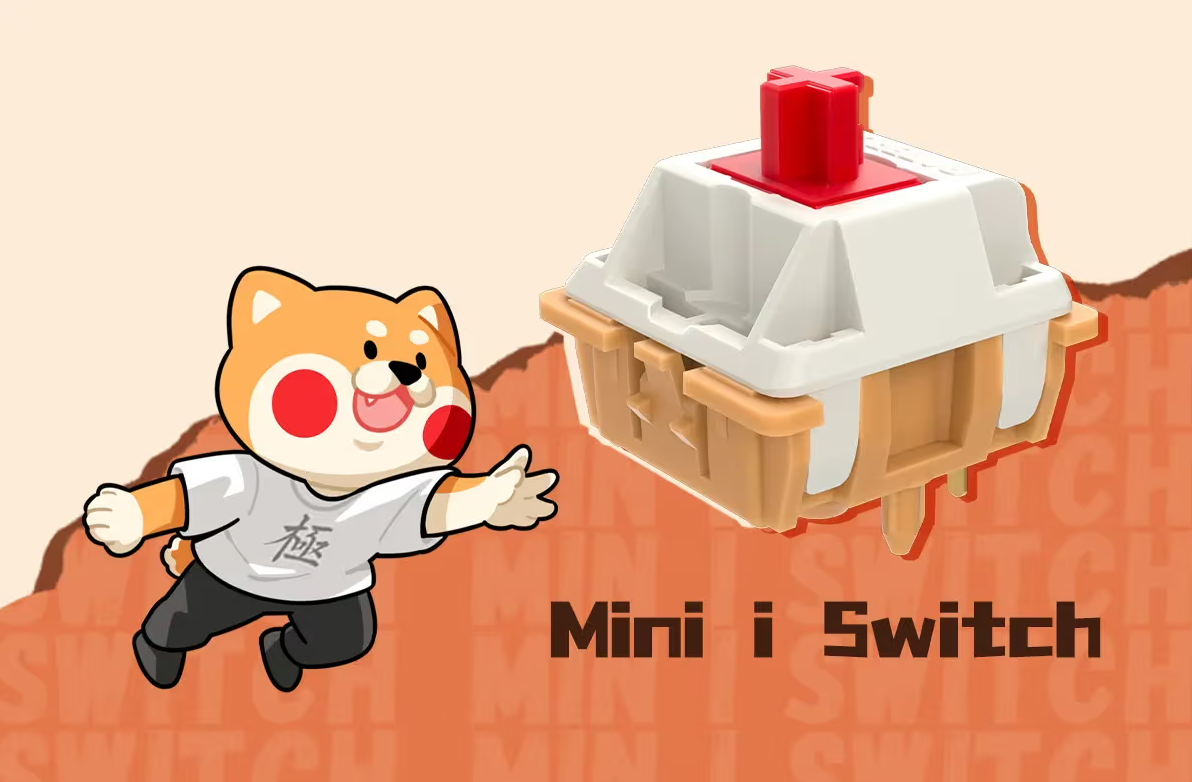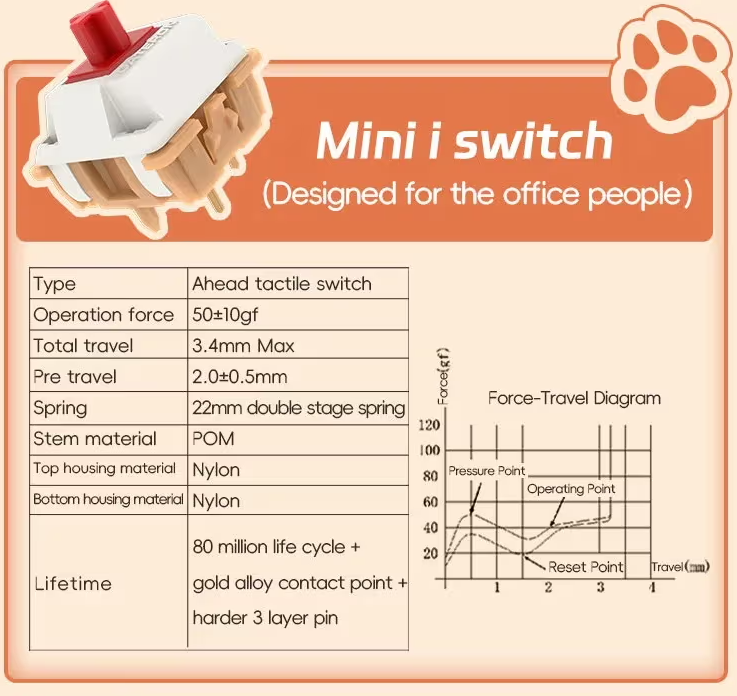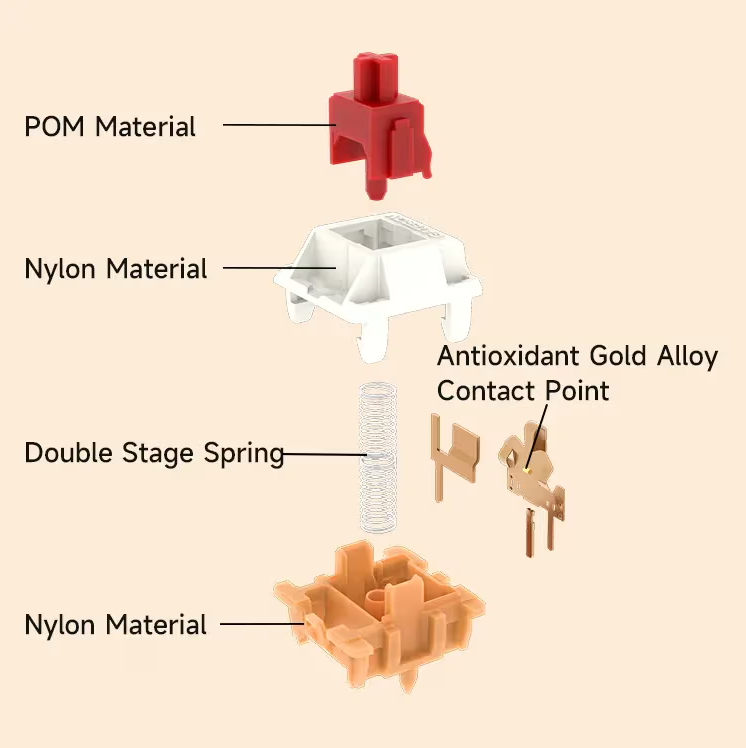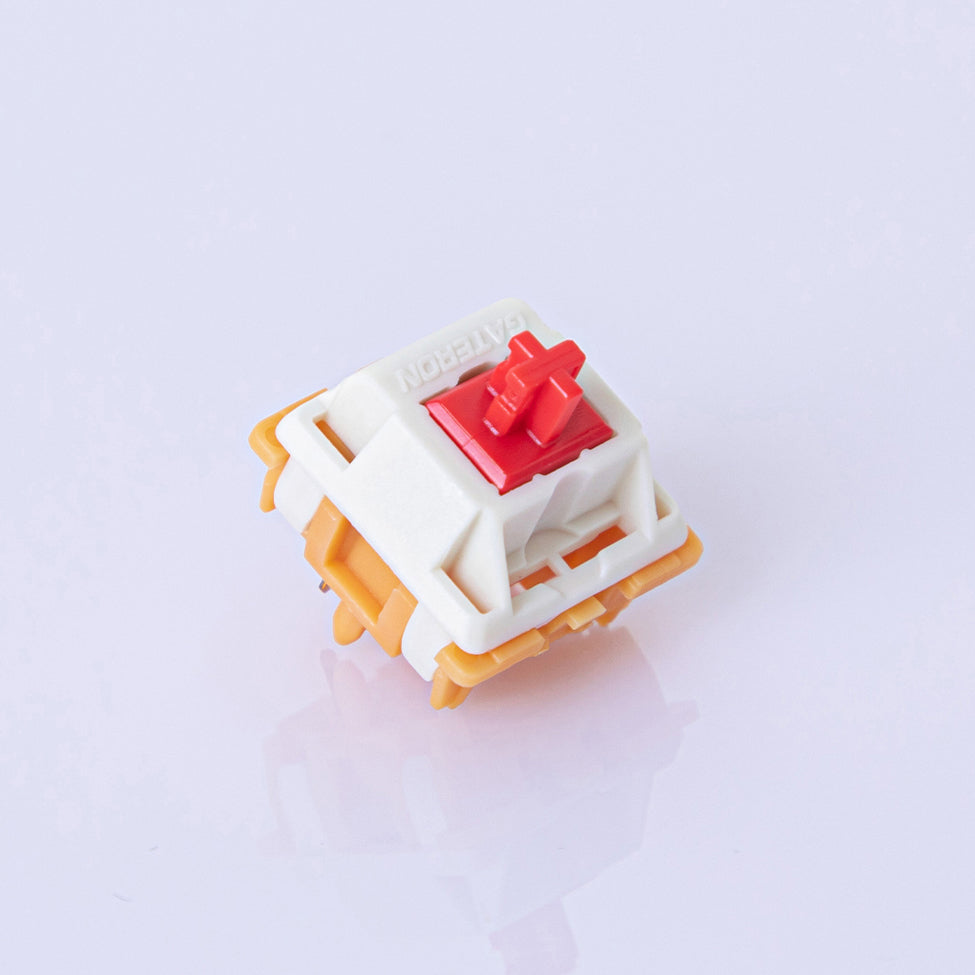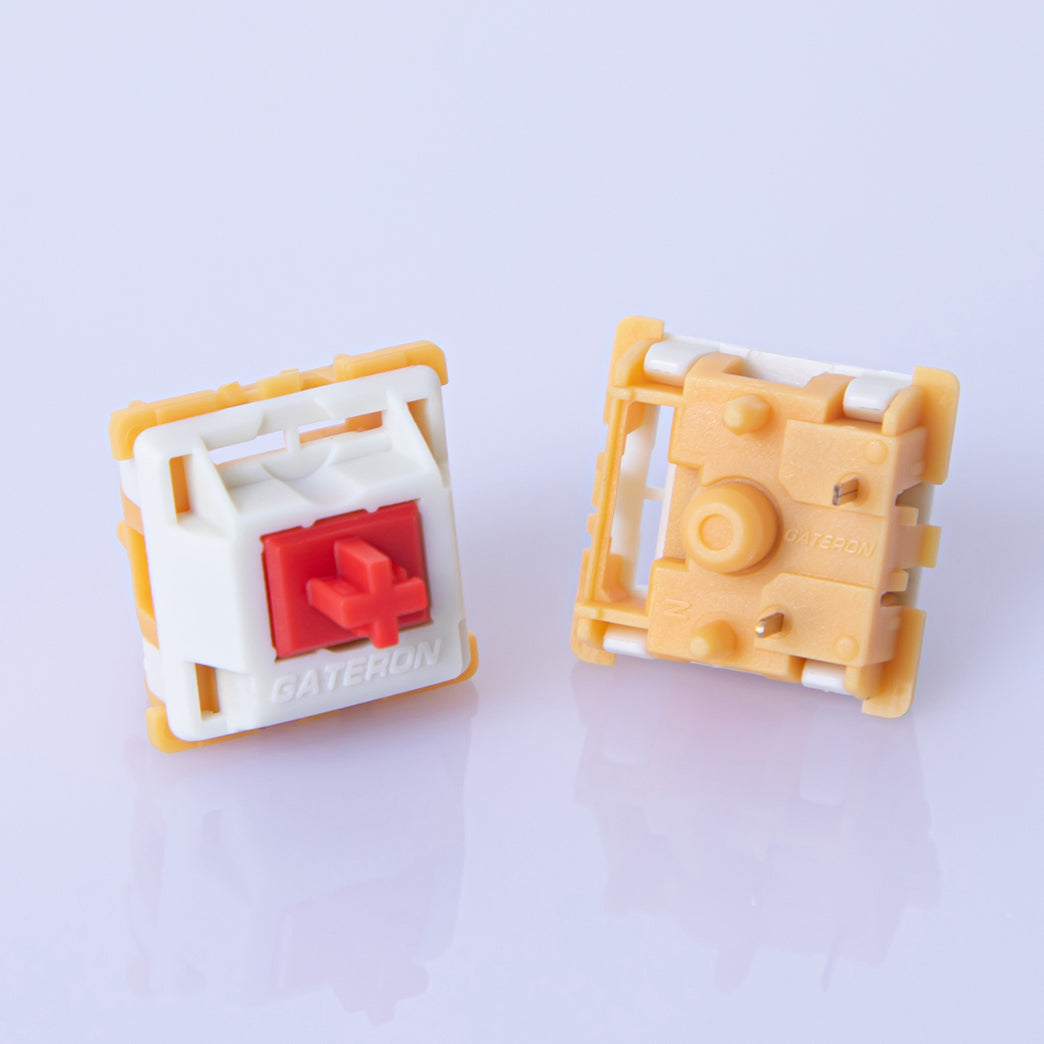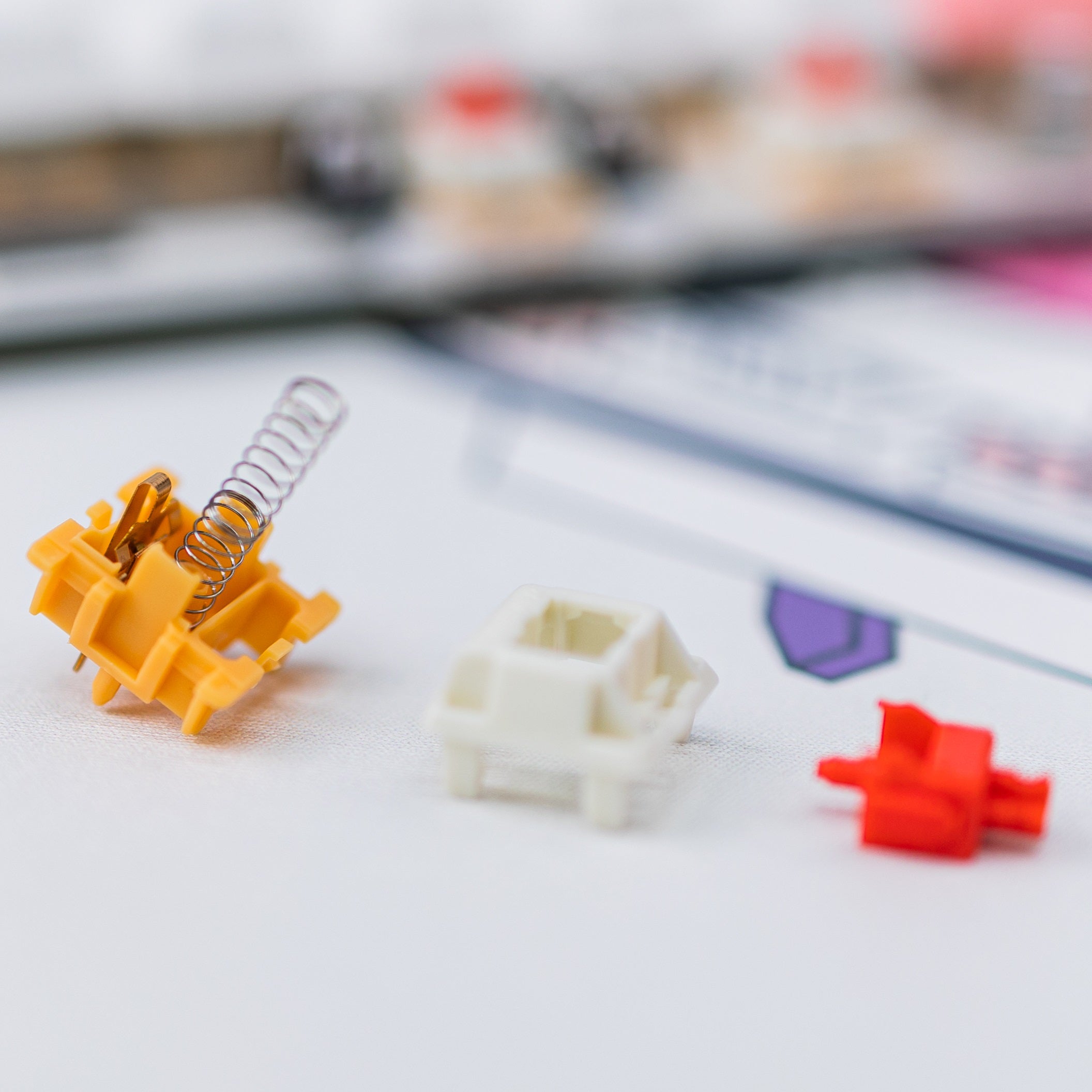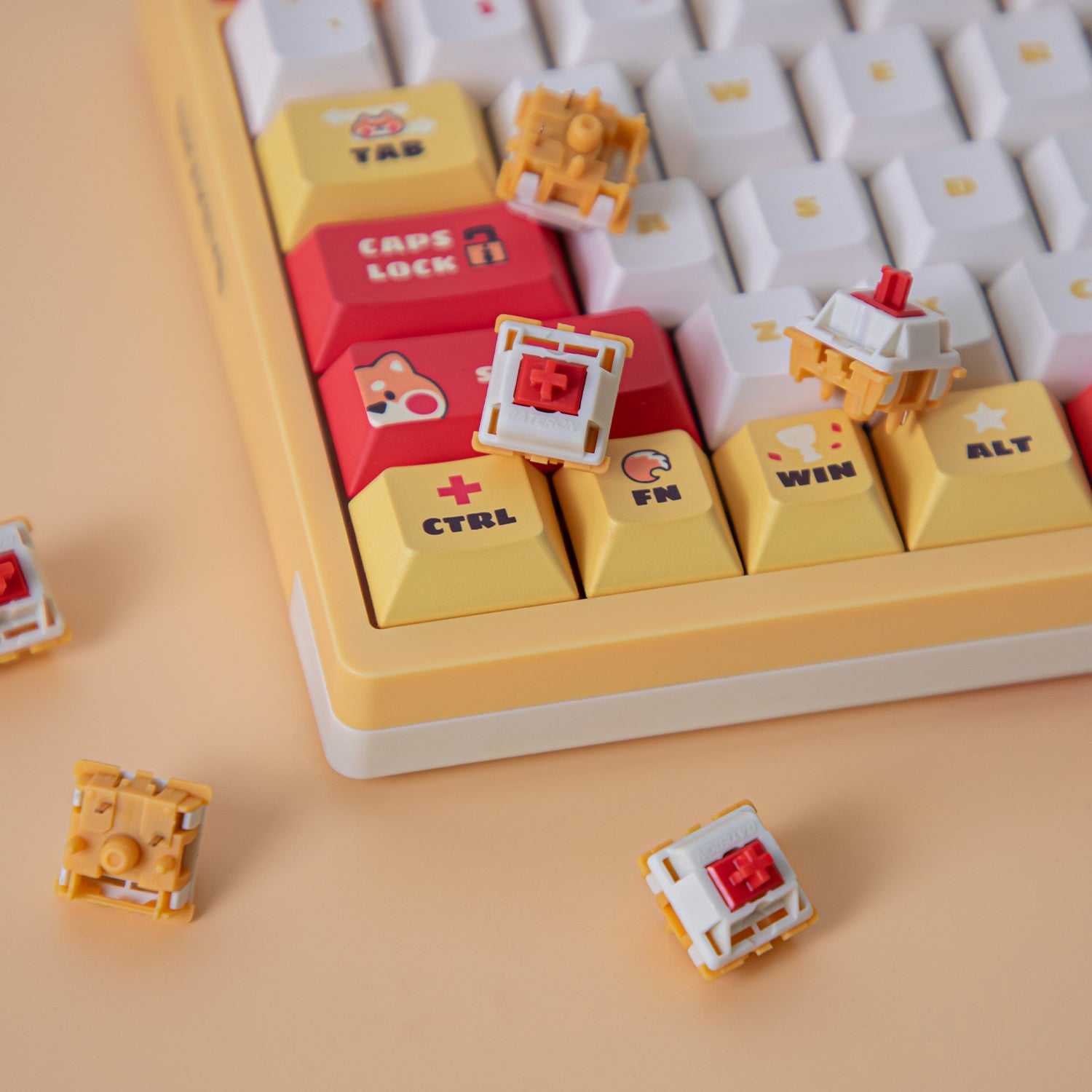 Gateron Mini i Ahead Tactile Switches
Sale price

$6.00
Regular price
(/)
The switches are sold in packs of 10. Quantity 1 = 10 switches.
Whether you're a gamer looking for a reliable switch for your keyboard or a typist who needs a solid and comfortable typing experience, the Mini i switch might be just the switch you're looking for. This compact, tactile switch is designed for optimal performance and durability, making it perfect for those who value precision and speed.

The Mini i Switch is a 5-pin switch that features an ahead tactile design, making it more responsive and satisfying to use. Its operation force is 50+10 gf, which means that it's relatively light and easy to press, resulting in less fatigue for your fingers. Additionally, the switch has a total travel of 3.4mm Max, with a pre-travel of 2.0+0.5mm, providing just the right amount of feedback as you press down on the keys.

One unique feature of the GATERON Mini i Switch is its 22mm double-stage spring, which provides excellent stability and prevents any wobbling or looseness of keys. The spring also helps in reducing key bounce, which can be a common issue among switches. This results in a smoother and more consistent typing experience, ideal for those who prioritize precision and control.

Apart from its technical specifications, the GATERON Mini i Switch is also notable for its material composition. The stem is made of POM or polyoxymethylene, a highly resilient plastic that's known for its durability and low friction. On the other hand, the top and bottom housing is made of Nylon, another sturdy material that offers excellent vibration dampening and resistance to impact and abrasion.

With these features in mind, the Gateron Mini i Switch is the perfect switch for gaming and typing applications. Gamers will appreciate the low actuation force, allowing them to execute quick and precise commands without straining their fingers. Typists, on the other hand, will enjoy the tactile feedback and the responsiveness of the switch, ensuring that they can type faster and more accurately.
Specifications:
Manufactured by Gateron
Ahead Tactile

Quantity 1 = pack of 10 switches
Operation force:50+10gf
Total travel:3.4mm Max
Pre travel:2.0+0.5mm
Stem material:POM
Top housing material:Nylon
Bottom housing material:Nylon
Spring:22mm double stage spring
LED Support:SMD​ or Plug In
Pre-lubed: Yes
Pins:5-Pin
Note that these are PCB mount switches. In order to use them in 3-pin hotswap boards (plate mount) you will need to clip the 2 extra plastic pins (very easy to do). Please double check your board and confirm compatibility before buying.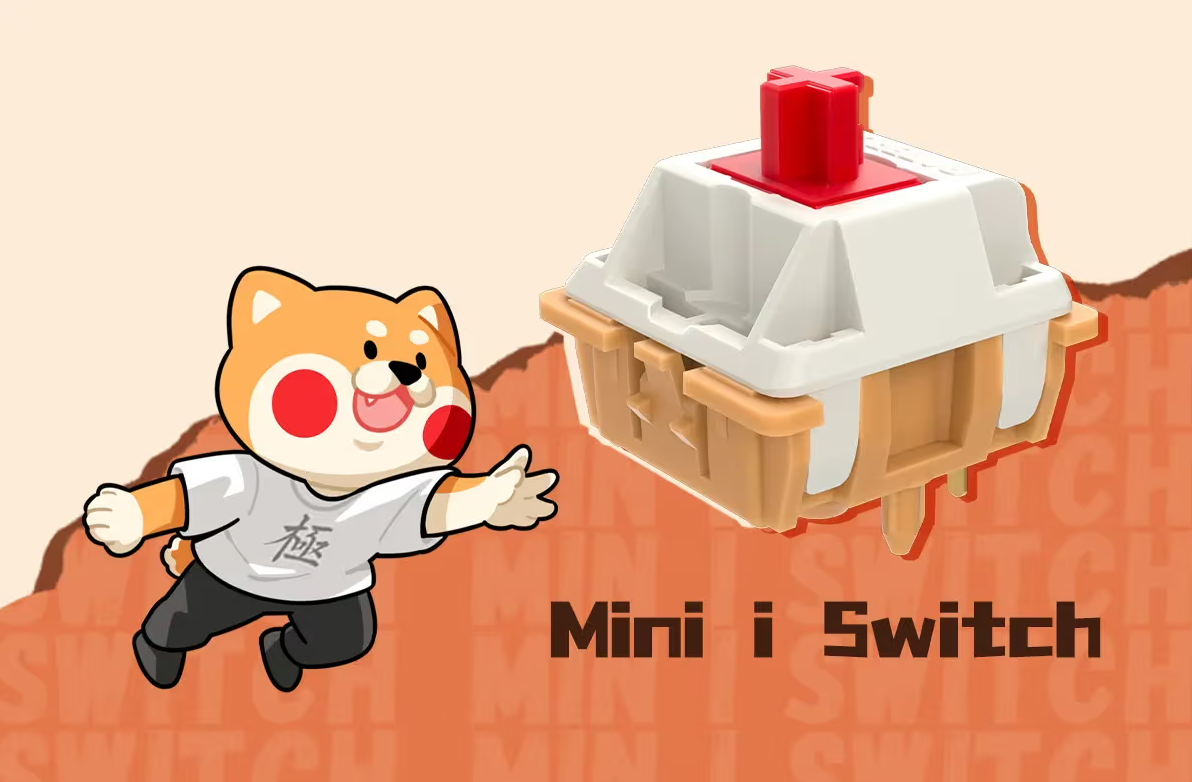 Gateron Mini i Ahead Tactile Switches
Sale price

$6.00
Regular price
Choose options